Being the leading cultural and financial center of the San Francisco Bay Area and Northern California is impressive enough. But San Francisco also holds the title for being among the top tourist destination of the United States. This comes as no surprise given the sights and experiences it offers locals and tourists. Yes, there's more to this city than the Golden Gate Bridge, the Fisherman's Wharf and the War Memorial Opera House. And if you avail of the cruise services that are made available for its different spots as well as neighboring cities, you'd be amazed at the hidden and not-so-hidden treasures of this impressive city.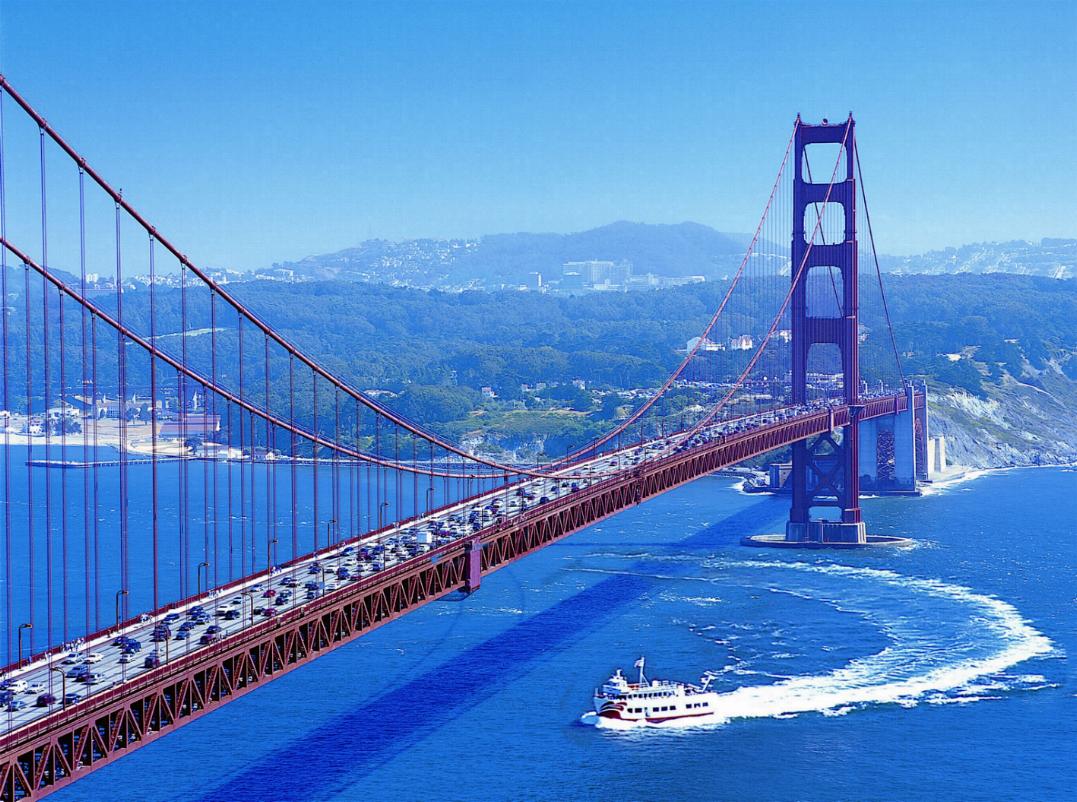 First up, there's the San Francisco Bay Cruise, by ferry, which would orient you to some of the most interesting aspects of the community – from Angel Island to Alcatraz, the Marin Headlands as well as the bayside town of Sausalito. For $24, you would also be able to see other famous landmarks of the city like the Oakland Bridge and the Coit Tower, aside from the world-renowned Golden gate. By the end of the tour, you will be checked into two National Historic Landmarks, the "USS Pmapanito", which is a WWII submarine, as well as the merchant vessel "USS Jeremiah O'Brien", both located at Pier 45. You don't have to worry about taking too long to see all these places because this tour should only last for an hour, an hour and a half at most. And since it starts of at 10 in the morning, you can still move on to other plans by the afternoon.
If you find the aforementioned too expected, you could go for a San Francisco Catamaran Adventure tour and take a relaxing break on a 55" yacht. This particular excursion takes about 90 minutes and it will still show you around San Francisco Bay like the former, and you'll be seeing Yerba Buena, Angel Island, Sausalito, Kirby Cove, Treasure Island, Alcatraz and the Golden Gate. But what makes it special is that you get to enjoy a more luxurious accommodation, with an inside seating and outside standing room, two net trampolines, and a first-row view of the San Francisco Bay. And all it takes is $35.
Now, you could choose the same activity for a romantic date if you want and get on board a San Francisco Champagne Brunch or alternatively, a Dinner Dance Cruise. The former is more affordable than the latter by a few bucks. But basically, for both, what you will get is a private moment with your loved one, savoring the charm and calm of the Pacific Ocean, while you dine delicious fares and indulge in the most exquisite drinks. There will be music and a lot of sightseeing. And if you play your cards right, you might end the tour winning over that special person's heart.
Of course, there is also the option of going on a San Francisco Twilight Club Cruise, where you and your partner can meet up with mutual friends and celebrate your time in the city. Revel in the beautiful skyline views while you dig into some mashed potatoes and roast beef, with complimentary glasses of champagne or apple cider, and then party the night away.