San Juan Bautista Car Service, Limousine & Transportation
Searching for a fast and reliable car service in San Juan Bautista, California? Contact us at 408 568 4000!
Ride in class and stylish elegance and be the envy of everyone as you cruise along the streets of San Juan Bautista aboard your choice of our shiny sedans, top-of-the-line SUVs or stretch limousines.
First Class Airport Car Service for San Juan Bautista Residents
Every traveler needs to arrive at the airport on time for their flights. The following are the approximate distances from nearby major airports:
San Jose International Airport (SJC) – 49.8 miles
Oakland International Airport (OAK) – 80.6 miles
San Francisco International Airport (SFO) – 94.6 miles
Give us a ring anytime you need someone to give you a ride to and from any airport located in the Bay Area and we will come "running". You won't have to worry about getting to your desired destination because our competent and courteous drivers will take you there right on time and in style.
Have a Hassle-Free Parking on Graduation Day
Graduation is that time of the year when students celebrate their achievements after years of study and hard work. Do not let the problem of finding parking space and eventually missing that important moment of seeing your son or daughter receiving his/diploma on the stage of Aromas San Juan Unified School District ruin your day. Dardi car service will take you there when you need to be so all you have to think of is how to get the best shots of your child marching across the stage.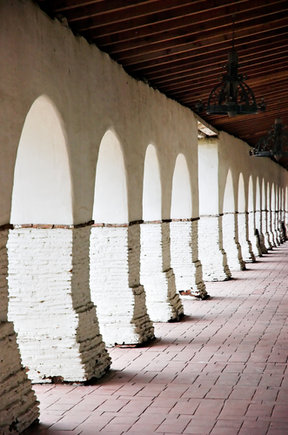 Take a Town Tour in Comfort and Style
The rich history of San Juan Bautista makes it an amazing place to take a tour of. The Early Days Celebration is commemorated in June on Father's Day weekend each year and is held at the San Juan Bautista State Historical Park that attracts thousands of people. Activities held in the park include spinning, dancing and loom weaving among many others. If you plan to be part of the celebration as a group or family, you can hop aboard our spacious family SUV and spend the day and night having lots of fun and enjoyment.
Sample Wines to Your Heart's Desire
Six Strings Winery is the lone winery in the city. Have a taste of their wines without the risk of getting pulled over by having one of our drivers take you and your friends on a cruise aboard a stretch limo. Your safety is our priority so let Dardi car services take you wherever you want to go and back to your hotel room.
Make Your Prom Night Memorable
Like all other schools everywhere, Gavilan Community College holds a prom night annually. To make your prom extra special, why don't you take a luxury limo to drop you off at your prom event location? After the main affair, you can hop in with your classmates and friends and let the chauffeur drive you safely to your chosen destination and keep the fun going until the wee hours of the morning!
Sweet Moment for Your Sweet 16
Turning 16 is a special time for every girl. It happens once in your daughter's life so to express how much you love and care for her, hire one of our high-end stretch limousines to take you and your family including your beloved daughter to the event venue and see the envious look of people around. We at Dardi Limousine would like to be a part of this special moment and we make sure that you have the best ride that you deserve.
General San Juan Bautista Info:
San Juan Bautista, otherwise called the City of History, is found in San Benito county and is populated by 1,862 residents who cherish the small town vibe and the charm of the past that the place offers. If you wish to have a feel of the past history of this town all you have to do is to visit their Wikipedia page.
Zip code: 95045